The Matthew Flinders memorial statue
In 2013, I was commissioned by the Government of South Australia to design and create a statue to commemorate the life of Capt. Matthew Flinders RN, who, in 1800, circumnavigated and charted the Australian coastline and gave the continent its European name. One aim for the design was to introduce the story of Matthew Flinders to the European public. The work was unveiled at Australia House, London on 18th July 2014 by The Duke of Cambridge before being moved to its permanent location at Euston Station, under which lie the remains of Matthew Flinders. 2GB Radio interview 26/4/18
'I should like to congratulate the sculptor, Mark Richards, for producing a beautiful statue and for telling the story of Captain Flinders with such elegance.'
The Duke of Cambridge
The Duke of Cambridge with his limited edition bronze maquette of Matthew Flinders. To enquire about purchasing one of the remaining edition numbers, please contact the Australia High Commission via the
"Mark proved himself to be a formidable sculptor both conceptually and artistically, ultimately developing a work that captures the character of Matthew Flinders and communicates his story superbly."
Bill Muirhead, Agent-General for South Australia.
'The Steering Committee would like to acknowledge the work of the genius artist who is Mark Richards FRSS. Not only has he sculptured an extraordinarily beautiful statue on time and within budget but he has been an absolute delight to work with. Utterly flawless!'
The Matthew Flinders memorial statue committee.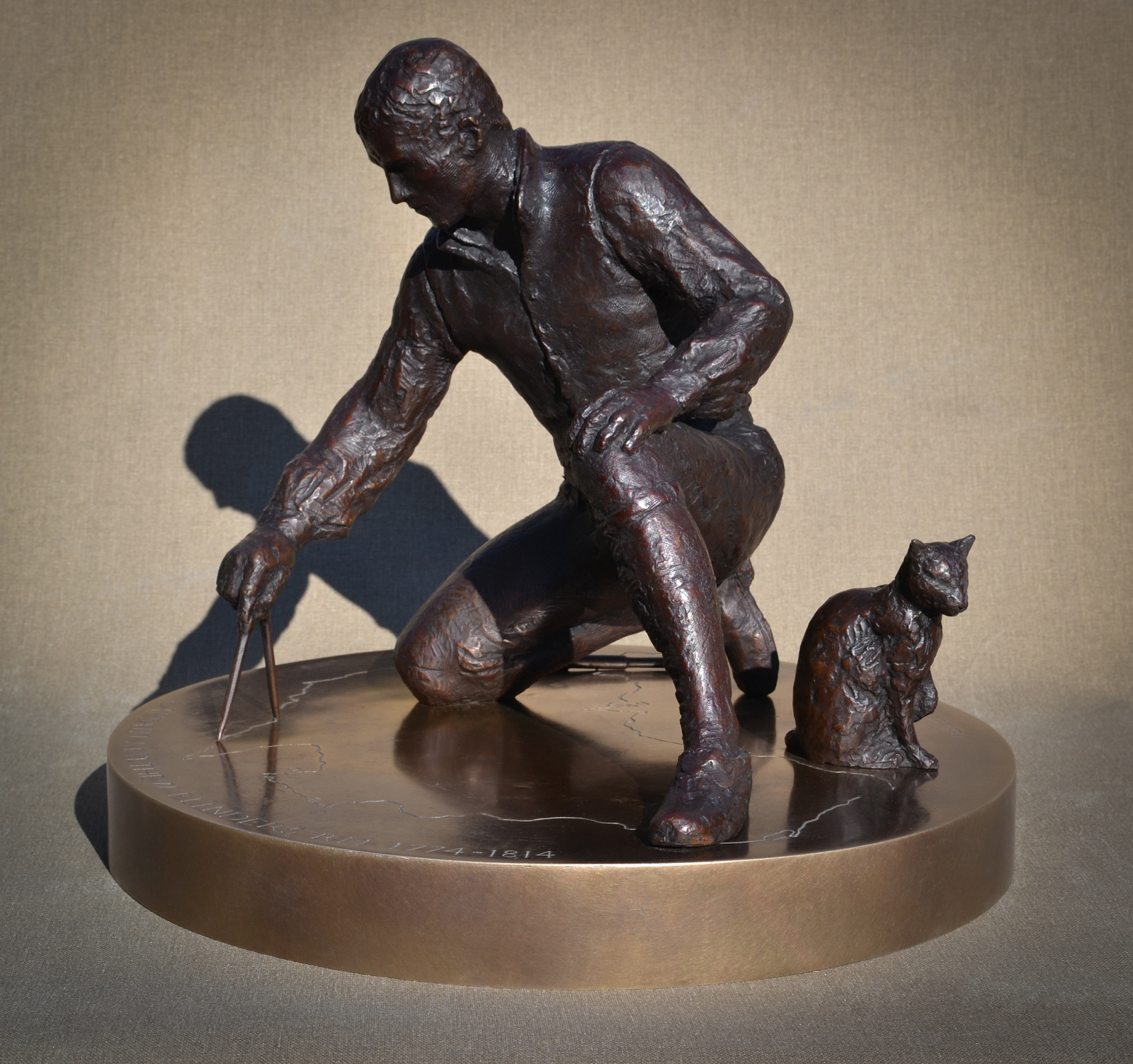 'Not only did Mark come up with a novel design, but he suggested that we might raise the substantial finance through the sale of maquettes of the statue. We have, at the time of writing. Sold 60 (out of 75) maquettes and thereby not only financed the project if full, but generated a surplus which has kick-started a scholarship at Flinders University in Adelaide. While the Committee members were instrumental in generating sales, the success of the project is largely thanks to Mark's suggestion.'
John Allen
Chairman, Matthew Flinders Memorial Committee